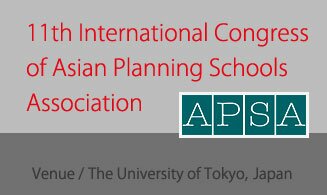 Online Pre-registration has been closed.
On-site registration is available during the Congress.

For those who have registered:
Please print out your registration confirmation from the registration website, and bring it with you to the Congress.
Registration Fees
Categories
Until 30 June 


14 July

 
After 30 June
APSA Member *1
18,000 JPY
23,000 JPY
Non-APSA Member
27,000 JPY
32,000 JPY
Student *2
9,000 JPY
11,000 JPY
*1 APSA Member: If the organization you currently belong to is a full member of APSA, the "APSA Member" fee will be applied. Please check the APSA website for member list: http://www.apsaweb.org/
*2 Student participants are required to send a copy of their student ID to the Registration Desk by e-mail (PDF attachment) or fax.
The full registration fee for Regular participants (APSA Member/Non-APSA Member) and Students includes:
Admission to all Scientific Programs
Program Book
Abstract Book
Full Paper CD-ROM
Congress Bag
Scheduled Coffee Break
Opening & Closing Ceremony
Registration Procedure
The registration can be made online only. Registration by e-mail or phone cannot be accepted.
Early bird rate is applicable for online pre-registration made by 30 June 2011 14 July 2011.
Deadline for online pre-registration: 15 August 2011
Payment Method
All payments must be made in Japanese yen by credit card or bank transfer. No other type of payment will be accepted.
Credit Card
American Express, Visa, MasterCard, Diners Club and JCB are acceptable.
Bank Transfer (telegraphic transfer only)
Please note that all transfer charges must be paid by participants.
Bank account details will be displayed on the last page of the online registration process, and also be automatically e-mailed to you.
Remittance should be arranged within 7 days after your registration.
When arranging a bank transfer, the following information is required on the remittance form:
Overseas remittance: Put your application number (will be issued upon completion of on-line registration)
Domestic remittance: Put the participant's name in the sender's field
Confirmation
Upon receiving your registration and fee, a confirmation letter and receipt will be downloadable from registration website. Please remember to bring this confirmation letter with you when you pick up congress kit upon arrival at the conference venue.
Cancellation
Cancellation must be made to the Registration Desk in writing either by e-mail or fax.
The amount of refund will depend on the date of cancellation as follows:
Cancellations received by 15 May 2011: 50% of the total amount paid
Cancellations received on or after 15 May 2011: No refund
Please note that all refunds will be made after the congress.
Transfer costs for cancellation refunds will also be applied to participants.
For questions regarding registration, please contact:
The Registration Desk of APSA2011
(c/o Japan Convention Services, Inc.)
Koshin-Bldg, 2F , 2-2 Kandanishiki-cho,
Chiyoda-ku, Tokyo 101-0054, Japan
Tel: +81-3-3508-1250
Fax: +81-3-5283-5952
E-mail: